Realtor Rewards
You are a superhero and deserve to be treated like one!
Infinity Custom Homes appreciates and values the realtors that introduce and refer our homes to their clients. We recognize that your trust and confidence in us is one of our most valuable assets and we truly appreciate your referrals.  If you refer your clients to Infinity, we want to make sure you are rewarded and compensated!
If you are a broker or agency that would like to register a potential client that you have referred to Infinity Custom Homes, please fill out the form below prior to your client's first meeting with our sales team. We will not contact your client without your permission.
I have spent over 20 years selling and financing New Construction and my experience with Infinity Homes has been great. Scott and his staff are extremely professional in all facets of the building process from home site selection, designing the home to closing. Each client has knowledge of their proposed residence, selections and options from the onset. I highly recommend the professional Infinity team to clients looking to build their dream home.
by John Posteraro Realtor Adams Township/Seven Fields , Howard Hanna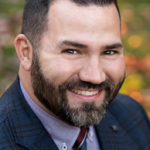 I wanted to take a minute and just say how nice it has been to work with the professionals at Infinity Homes. I say professionals because the team at Infinity operates at such a high level to meet the needs of the clients and partner realtors they are working with that it makes the process go so smoothly. They were open and honest and have been very good at communicating clear expectations. I am excited to see the process through with them and am very much looking forward to finding other clients who would be lucky enough to get to build and live in a great Infinity home.
by John Perry Coldwell Banker Realtor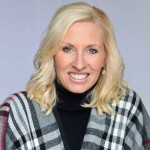 My experience with Infinity Homes as a Realtor having clients building their dream home has been exceptional. The quality and their craftsmanship definitely places them as the top choice in Pittsburgh. The attention to detail surpassed every expectation that my buyers had and the knowledge of everyone involved was impressive. Angela and Scott were very flexible and they truly listened to what my clients wanted. Their personalized service made us feel like we were family and not just a project for them.
by Krissy Rackley Re/Max Realtor
I always feel confident that when I refer my clients to Infinity Builders, that they will be in very good hands. From start to finish, the Infinity team brings the highest level of professionalism and excellence to the building process.
by Renee Georgi Northwood Realty Realtor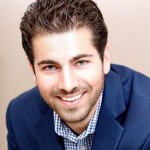 As a buyer's agent, I had the pleasure to work with Infinity Custom Homes, they were extremely accommodating throughout the process. The whole staff made it a point to pay attention to detail while always finding innovative ways to be creative in comparison to other local builders. I would highly recommend any of my buyers to build a home with Infinity.
by Anthony Leone Re/Max Realtor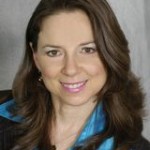 Working with Infinity Homes has been a delight! During some of the initial meetings with my Buyers it became evident Infinity makes every effort to work within the customer's budget while offering the features and floor plan best suited for the Buyer's needs. They leave no stone unturned, and are extremely responsive to questions both the client or their agent may have. Their workmanship and material selections are top notch. You can tell they take pride in their product and want the customer to feel complete satisfaction for years to come. Thank you for making this process so enjoyable for my Buyer . . . this is not always the case with all builders!
by Cindy Hovan Coldwell Banker Realtor