Top Reasons to Move to Allegheny County, PA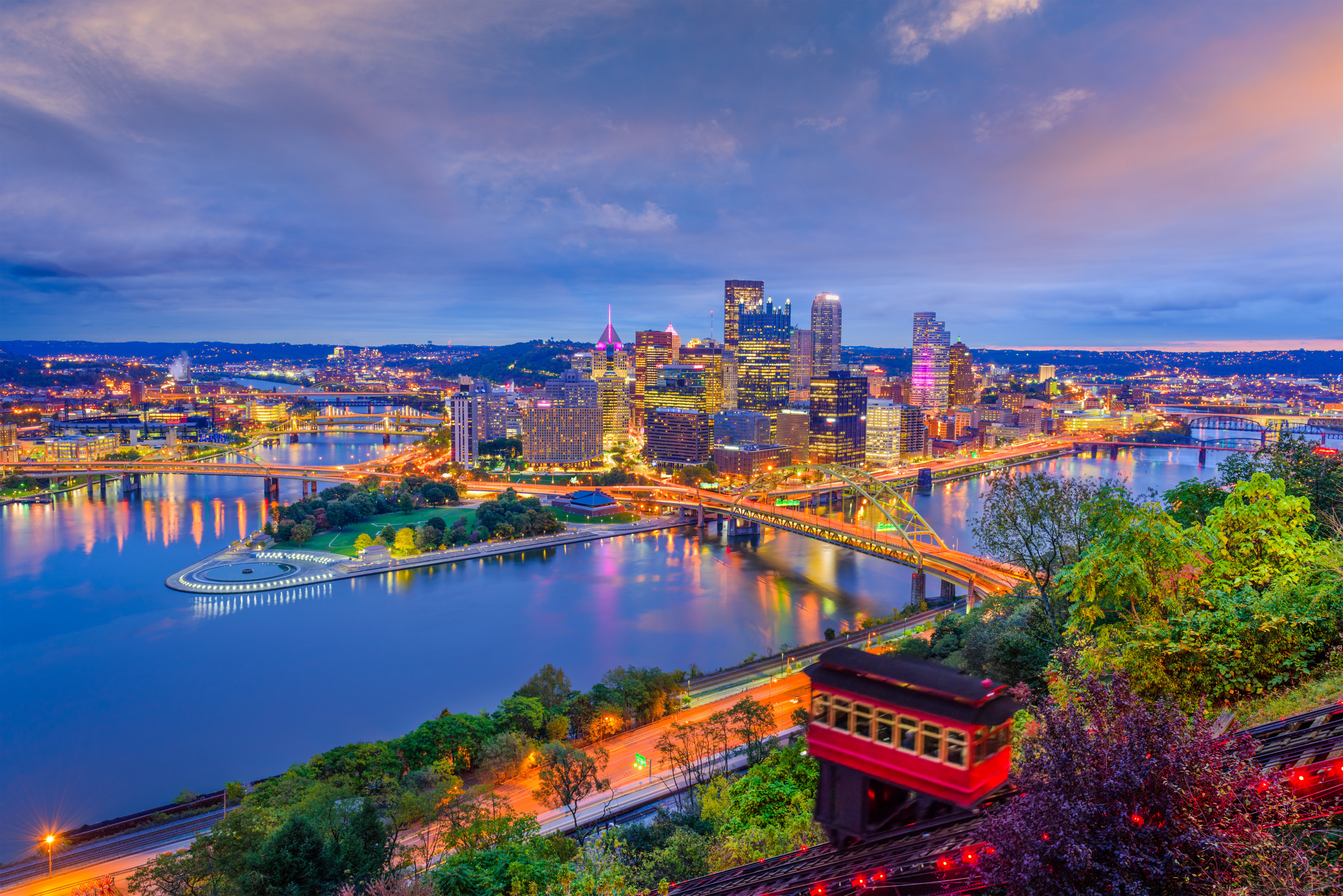 What do you need from a location to entice you to move there? The specifics will vary from one wish list to the next, depending on your priorities. Some prefer rural or suburban, while others want urban. As you think about your answer to that question, Infinity Custom Homes wants to put an idea in your head about a Pennsylvania area that might be just the right match. Here are some strong reasons to move to Allegheny County.
Where is Allegheny County?
You might not be familiar with the Allegheny name, but you probably know Pittsburgh, which is the seat for Allegheny County. This metro region is home to more than 1.2 million residents, with more than 305,000 living in the city of Pittsburgh. That means you can take your pick of lifestyles: urban, suburban, small town, and rural. And no matter which one you choose, you're not far from experiencing the benefits of all the others!
The heart of Pennsylvania sports country
The Pittsburgh metro region has a long and proud sports heritage. The black and gold colors of the Pittsburgh Steelers (NFL), Penguins (NHL), and Pirates (MLB) can be seen all over the area. Pittsburgh's teams maintain a loyal base of hardcore fans. If you like professional sports, you'll be right at home in the Pittsburgh region.
Downtown Pittsburgh's urban energy
Like any thriving city, Pittsburgh pulses with urban energy. Downtown Pittsburgh's Cultural District is the heart of it. The region occupies 14 blocks, encompassing nearly 100 retail shops, 50 restaurants, 12 art galleries, 7 theaters (presenting live shows, musical concerts, opera, and ballet), and 8 public parks and art installations. When you're not sure what you're in the mood for, just head to the Cultural District in Downtown Pittsburgh and you'll certainly have a good time.
Museum lovers love it here
Pittsburgh and Allegheny County represent a long and fascinating past. When you want to learn more about the roots of the region, plenty of museums can give you a glimpse of how it all came to be. The Carnegie name is synonymous with Pittsburgh, so it makes sense that museums reflect the connection. The Carnegie Museum of Natural History, Carnegie Museum of Art, and Carnegie Science Center feature world-class exhibits that inspire and educate. You can also explore the displays at the Andy Warhol Museum, Children's Museum of Pittsburgh, Heinz History Center, Bayernhof Music Museum, Roberto Clemente Museum, Pittsburgh Center for the Arts & Media, National Museum of Broadcasting, Fort Pitt Museum, and Western Pennsylvania Model Railroad Museum, to name just a few!
Rivers and parks are everywhere
Pittsburgh is at a point where three rivers meet: the Allegheny, Monongahela, and Ohio. With all these waterways, you have even more ways to navigate them — like swimming, kayaking, paddleboarding, and tubing — or cast a line to fish in the waters.
Allegheny County also manages a network of nine parks where you can take up your chosen recreation. Facilities for biking, skateboarding, inline skating, splash pads, baseball, soccer, football, hockey, beach volleyball, disc golf, tennis, and archery are available throughout Allegheny County parks. There are also two 18-hole golf courses for practice, lesson, play, and tournaments.
Innovation is on the rise
Allegheny County and Pittsburgh, in particular, are experiencing an exciting renaissance. Past residents are returning to the region and newcomers are moving in. With them comes the inspired ideas and entrepreneurial spirit that sparks growth. You see it in the shops, eating establishments, coffee bars, craft breweries, and services that are expanding the Allegheny County landscape and cityscape.
Commuting is easy
Pittsburgh is the urban center of Allegheny County. But no matter where you live in this region, the highway system makes it easy to commute in and out of the city. You can put some distance between the city and your suburban home but without the feeling of being remote. Yes, you can have both!
Where to plant your Allegheny roots
Infinity Custom Homes can help you realize your visions and dreams of a better life. Like our name, we have no limits to serving your needs. Every detail you choose adds a stroke to your masterpiece home. We apply 25 years of experience, knowledge, and life lessons to design and build distinctive homes. We do it in a manner that brings you into the excitement as your new home transforms off the blueprints and into your yard.
Freeport Greene is Infinity Custom Homes' community of luxury townhomes in Marshall Township, a sought-after Pittsburgh suburb. Combine the exquisite details we incorporate with the low-maintenance townhome lifestyle to discover the perfect choice for your new home.
Laurel Grove brings all the comforts and conveniences of a master-planned community to Pine Township, a Pittsburgh suburb known for its outstanding school district, among other benefits. Infinity Custom Homes is the exclusive builder for Laurel Grove, a neighborhood that elevates the standard of living in a town that is already highly valued.
Reach out to Infinity Custom Homes to find your place in Allegheny County, PA!