Featured Employee: Meet Taylor!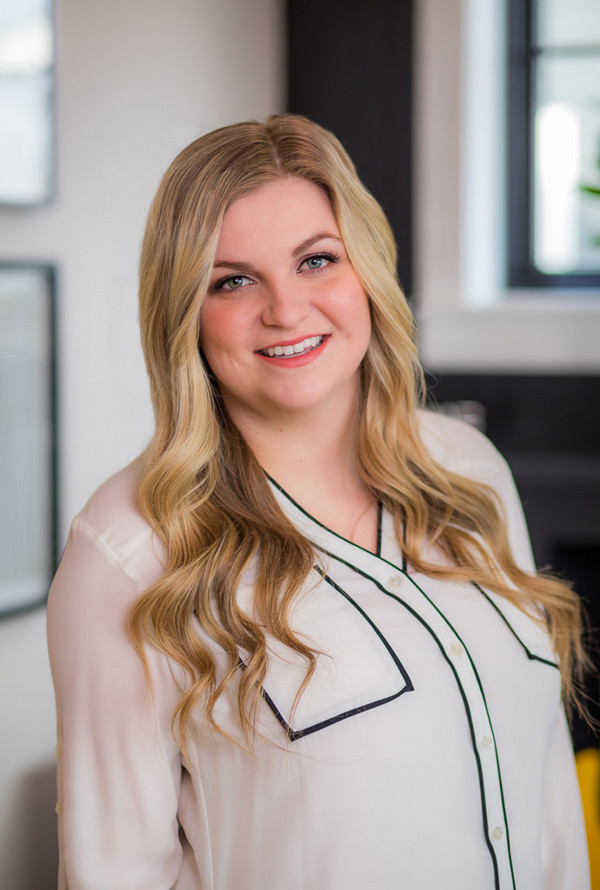 We are so happy to introduce you to our newest New Home Specialist, Taylor Emrick! With over five years of industry experience, Taylor enjoys working with customers to help them understand not only the home building process, but also what sets Infinity Custom Homes apart as the premier custom home builder in Pittsburgh. As your first point of contact when you call or email us for information, Taylor can't wait to answer your questions and help you get started on your new home journey! Let's learn a little more about Taylor…
What's your relationship with Infinity Custom Homes? What do you love most about working here?
I am the New Home Specialist at Infinity Homes. What I love most about working here is how well everyone works together as a team to make sure each home buyer has the best experience possible!
Where did you grow up? Tell us about your family!
I grew up in Butler, PA which is where I still reside with my family. I married my husband in May of 2019 and our first son, James Oliver, was born on Easter (April 12, 2020). We also have a golden retriever named Mater.
How do you spend your free time? What do you do to relax?
Any free time I get is spent with my family! We enjoy cooking, spending time outdoors, and traveling!
What do you wish other people knew about Infinity Custom Homes?
I wish other people knew how easy building a home with Infinity really is. Having worked in home building for five years, I've never seen another builder give a home buyer anything they need to make their dream home come to life!
What would someone be surprised to know about you?
I am pretty much an open book! Something many people don't know about me is that I attempted moving out of the Pittsburgh area and lasted one month before coming back. I love it here!
Tell us about someone you admire.
I admire my parents most. They have taught me the importance of a strong work ethic and a healthy work/life balance.
We're so happy to welcome Taylor to the Infinity family! With her sunny personality and positive outlook, she fits right in. And she'd love to speak to you! For more information about our beautiful homes and communities throughout Pittsburgh, or to schedule a private showing or video appointment, please contact Taylor at 888-424-9424. We can't wait to get started!