Featured Community: Meet the Enclave at Highpointe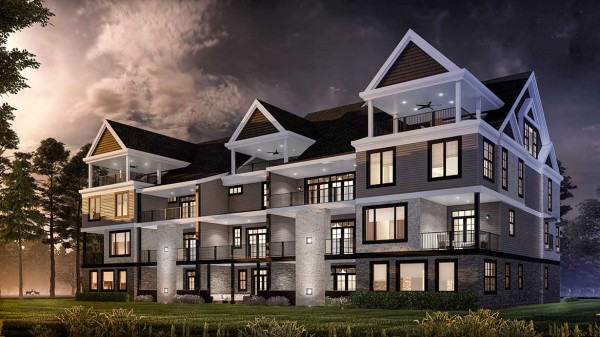 At Infinity Custom Homes, we believe that where you live determines how you live, which is why we're happy to introduce you to the Enclave at Highpointe, a unique oasis that proves the perfect home really does exist. The secret to its magic? We took every detail seriously — so each of your days would be better than the last.
Nestled into Seven Fields, a vibrant suburb that's convenient, safe, and so easy to call home, this low-maintenance community is where you were always meant to return. Our beautiful townhomes, sized from 2,360 square feet and starting in the mid $400's, provide you with everything you deserve in a home at a price you can afford.
Two Beautiful Floor Plans
Take your pick between two distinct floor plans, the Chelsea and the Brooklyn, each one complete with 3 to 5 bedrooms, 2.5 to 5.5 bathrooms, a 2-car garage, and unique options to create additional living space on the third floor. Step inside and fall in love with the look and feel of a home that's been created just for someone like you, with contemporary features like open-concept living, a stylish kitchen, and a spectacular master suite.
With options for covered patios and rooftop terraces, our two expertly designed floor plans expand the luxury of your home to the outside. From enjoying morning coffee and unwinding in the afternoon, to entertaining your family and friends, your private outdoor space is all yours to enhance the special moments of your day. 
High-End Amenities
But style and beauty doesn't stop at your home — right outside, you'll find common areas that make coming home so much fun, from sidewalks and expansive green spaces to bocce courts and a fire pit. Nestled amongst shopping and dining, the Enclave at Highpointe provides the peace and privacy you need with a close proximity to everything you love.
To experience the beauty of one of our living spaces in person, you can visit a model home between 10 AM and 5 PM on Monday through Friday, and 12 PM to 5 PM on Saturday and Sunday. All of us at Infinity Custom Homes can't wait to meet you and discuss your dream home! For more information, please call 888-424-9424.